When you're planning exterior home renovations it might be exciting to follow trends but it's better to create a design that's timeless. Trends may come and go, but certain styles last forever. For home investments like an exterior renovation, selecting classic features will provide the long-term results and benefits that homeowners desire. 
Some benefits of a timeless exterior home design are low maintenance, cost effective, sustainable, better resale value, and in some cases historical relevance that enhances the appeal of a neighborhood. Timeless designs are beneficial because they are enduring, which means that they don't need to be updated or replaced frequently in order to look good. 
What counts as timeless, though, isn't dull! There is so much variety in timeless designs. Often, a classic and long-lasting design is determined by the home location. Certain regions are famous for specific home architecture. One way to find inspiration for your exterior home renovation is to research historical homes in your region. 
For more inspiration, check out these traditional designs and pick your favourite elements for your exterior renovation.
Here's our top 5 timeless exterior home renovations:
Timeless Roofing
For a timeless roof, consider the overall architectural style of your home. Different traditional homes follow specific roofing patterns. For your timeless design renovations, narrow your roofing options to the ones that best match the style of your home in historical accuracy or design theme.
Some roof materials are more traditional than others or suit certain styles better. Some of the common traditional roof materials include shingles or shakes, slate, clay and concrete, or metals like steel, aluminum, or copper.
In addition, there are certain colour combinations that tend to work perfectly together. It is no wonder that some palettes are considered timeless. Here are some examples of colour combinations that will complement your home's exterior:
Red Exterior: choose dark brown, black, grey, and green
Light Grey Exterior: choose grey, black, green, blue, and white
Beige Exterior: choose brown, black, grey, green, and blue
Brown: choose grey, brown, green, and blue
White: goes well with almost every roofing colour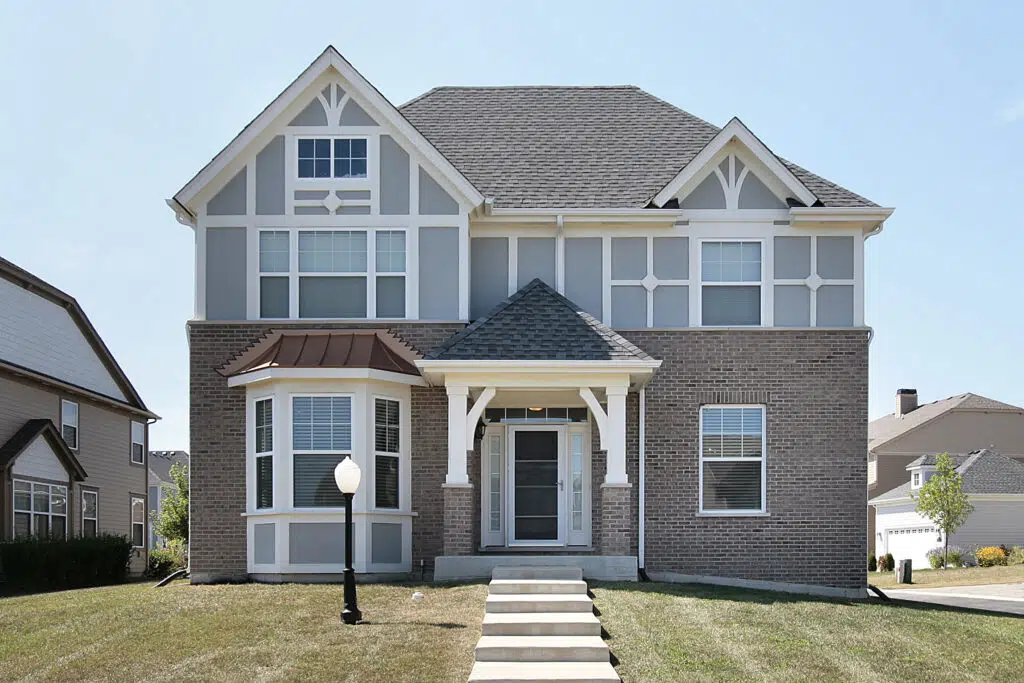 Traditional Siding for Home Renovations
For many traditional homes, especially those with strong historical roots, the home siding is a key element that establishes a timeless appearance. The materials used for a home's exterior are often a reflection of the region in terms of both weather demands and resources available. 
The colour choice can also add to the classic aesthetic. Some traditionally timeless house siding colours include deep tones such as reds, blues or browns; others include lighter colours like white, cream, grey or beige.
In some cases, a region's traditional home siding is comparably more unique. For example, some traditional homes use logs and natural wood, meanwhile others are brightly painted in grand colour schemes including pinks, purples, yellows, and blues.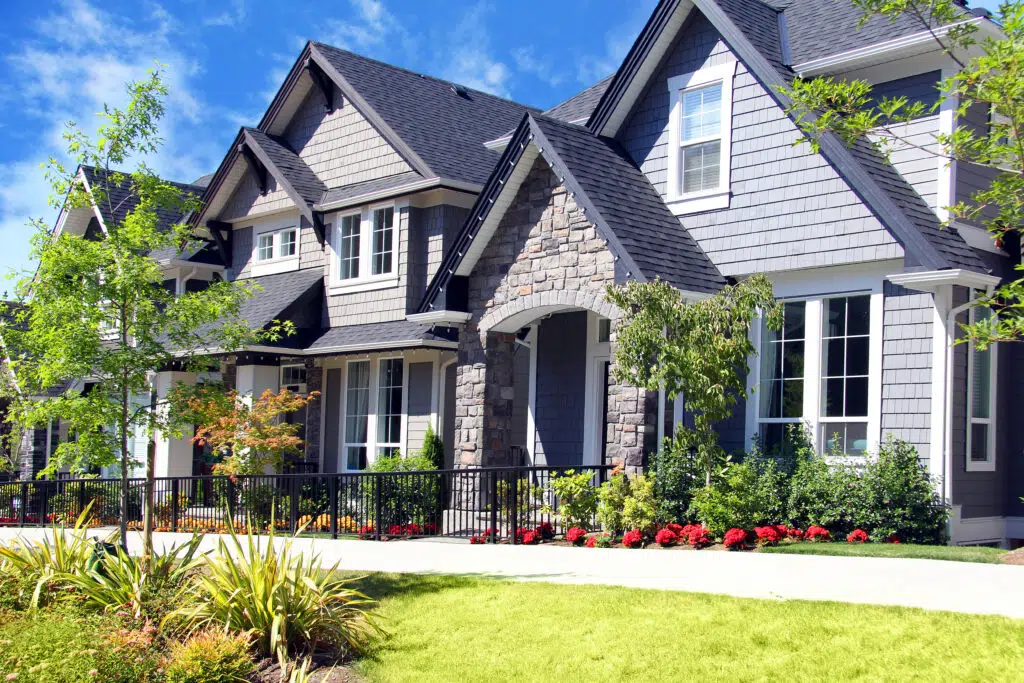 Classic Paint Colours
A great way to guide decisions for timeless home exterior paint colours is to create schemes based on three to four complementary colours. Of those colours, choosing which one will be the main exterior colour can help you decide how to paint other details like the trim or front door.
Keep in mind that you don't have to go with neutral colours to stay timeless. Traditional homes are often in vibrant paint colours, like bright yellows or cool blues. Feel free to express yourself creatively with exterior paint colours. To remain timeless, craft the colour scheme thoughtfully and stay within the several chosen colours that suit the architectural style of your home.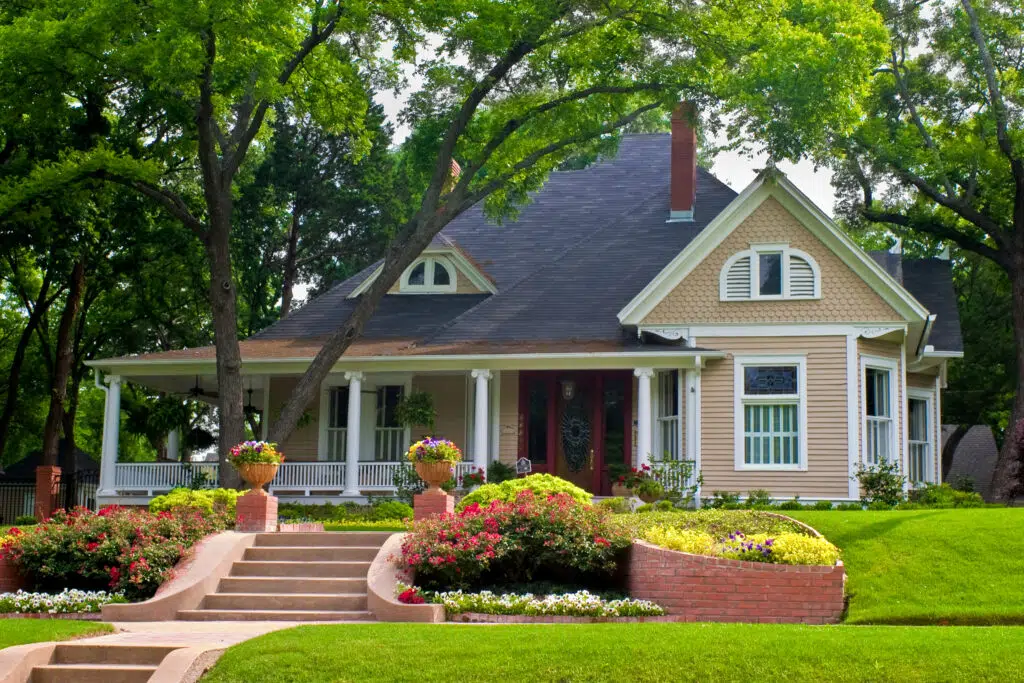 Ageless Entryways, Patios, and Porches
Creating a tailored entryway, patio, or porch can enhance the architectural style of your home. In some cases, simply designing a front porch is a timeless addition on its own. Another example of a classic exterior renovation is using stonework designs on the entryway.
The front of your home might be the most important detail to get right. First impressions, small details, and an entire architectural style can come together through the design elements of the front door. Choosing a door colour, window style, walkway, or porch aesthetic will embellish the overall design.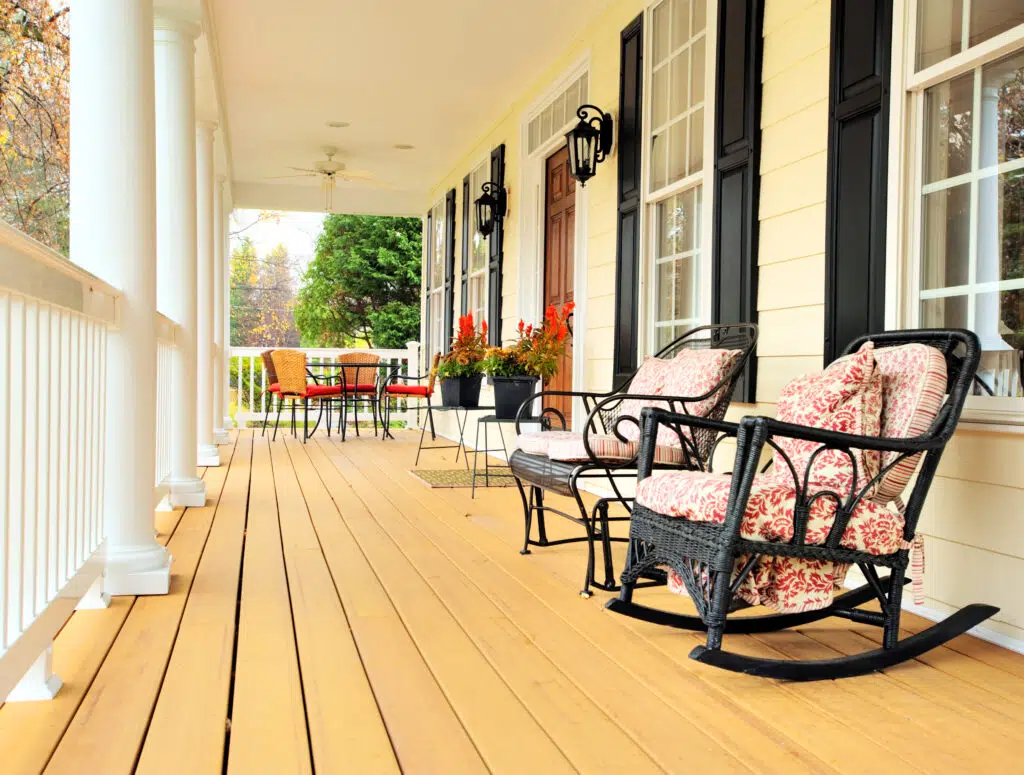 Historical Accents for Exterior Home Renovations
Researching details and accents that are historically accurate for your home is an ideal way to add traditional flare. Some homes commonly have ornate details in the trim or windows. In other cases, minimal accents are most fitting.
Lighting can also enhance your home's timeless design. At your front entryway, the design of the lighting can add that touch of detail that pulls the look together.
When making design plans for your exterior home renovations, it's important to not overlook the details that enhance traditional architecture and help pull off a timeless and beautiful home.
If you want to complete an exterior home renovation, you can contact us for guidance on creating a timeless design. We can also provide you with a free estimate for your exterior home renovation.